Soft Vinyl Keytags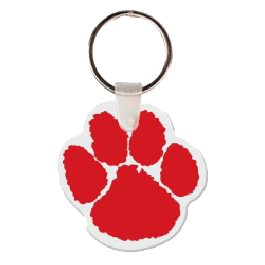 Item #: See individual item numbers for the various styles of soft vinyl keytags
98¢
Price includes spot color or full color image and one color backside print.
Soft Vinyl Keytag Styles & Shapes: Click the catagory to see images and item numbers of the keytags.
The above list is not exhaustive. If you don't find a desired design please call for more designs or custom designs.
Opaque White
Opaque Black
Opaque Creme
Transparent Cherry
Transparent Blueberry
Transparent Emerald
Opaque Red
Opaque Blue
Opaque Forest Green
Opaque Yellow
Opaque Orange
Opaque Purple
Opaque Grey
Opaque Maroon
Opaque Tan
   Imprint Colors: See Ink Colors Here
Light Red
Medium Red
Dark Red
Dark Red 2
Light Yellow
Medium Yellow
Dark Yellow
Light Purple
Medium Purple
Dark Purple
Burgundy
Maroon
Mauve
Light Blue
Medium Blue
Dark Blue
Navy
Reflex Blue
Teal
Turquoise
Light Orange
Medium Orange
Dark Orange
Light Grey
Medium Grey
Dark Grey
Light Green
Medium Green
Dark Green
Forest Green
Kelly Green
Lime Green
Light Pink
Medium Pink
Dark Pink
Fuschia
Light Brown
Medium Brown
Dark Brown
Beige
Tan
Non-Metallic Gold
Athletic Gold
Non-Metallic Silver
White
Black
Consecutive Numbering: 17¢ each
Custom Shape: $72
Minimum order: 125